As well as designing pond and waterfall features, the Thai Garden Design team are expert in the design and installation koi ponds in Thailand. (See part 2 – The Finished Koi Pond / Sala Garden).
Koi ponds require expert installation and there are many factors that need to be incorporated into the finished build, including pipe width, drainage, and a correctly constructed concrete filter, with chambers for the different parts of the filtration process. This specialist filter helps keep the pond water clean (which koi carp prefer) and therefore needs to be housed next to, or close by to the pond (often under a wooden deck).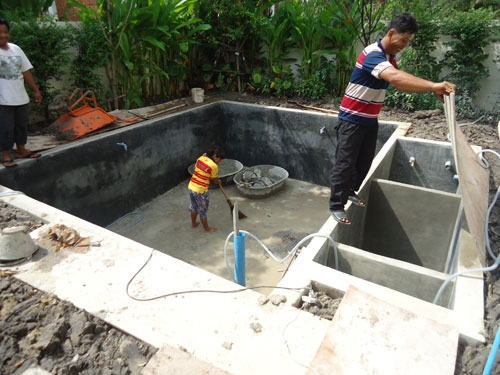 If your garden landscape requires a specialist pond then contact [email protected] for more information.